NHS Classifications ICD-10 and OPCS-4 eVersion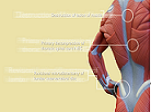 OPCS-4 eVersion Book
This pack contains the OPCS-4 eVersion Books (OPCS-4.7 and OPCS-4.8) which are electronic copies of OPCS-4 for adding to the eViewer application.
Before downloading this pack, ensure that you have installed the latest eViewer (eVersion) Application Release (Version 1.4.3).
Instructions on adding the eVersion Book into the eViewer can be found within the Installation guide within the eViewer Application pack.
---
Releases of this item
eViewer (eVersion) Application Release
January 2017 Release 2.0.0
---
Released on Monday, 23 January 2017
OPCS-4.7 eViewer Book Release
January 2016 Release 1.0.0
---
Released on Friday, 29 January 2016
Back to category NHS Classifications ICD-10 and OPCS-4 eVersion