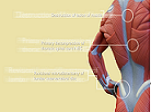 OPCS-4 data files
Releases of this item contain these TXT- and XML-format files:
Codes and Titles
Metadata and specification
Tables of Coding Equivalences and specification
Summary of Changes report
to support OPCS-4 implementation.
The files are designed for NHS information departments and NHS system suppliers to upload into patient administration systems, and to help data analysts with the comparison of data collected using the current and previous versions of OPCS-4.
The Information Standards Notice describes the mandate for NHS and NHS supplier implementation.
The files are neither designed nor intended for training purposes.
Email questions or feedback to information.standards@nhs.net.