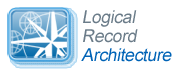 NHS LRA Discharge Summary
This release includes requirements specifications for the Discharge Summary data content along with technical models and SNOMED CT expression constraints to support clinical and patient communication. The release is not being actively maintained and is for reference purpose only.
This material includes SNOMED Clinical Terms® (SNOMED CT®) which is used by permission of the International Health Terminology Standards Development Organisation (IHTSDO). All rights reserved. SNOMED CT®, was originally created by The College of American Pathologists. "SNOMED" and "SNOMED CT" are registered trademarks of the IHTSDO. Use of SNOMED CT content is subject to the terms and conditions set forth in the SNOMED CT Affiliate License Agreement. For more information on the license, including how to register as an Affiliate Licensee, please refer to IHTSDO SNOMED CT Licensing.